<< BACK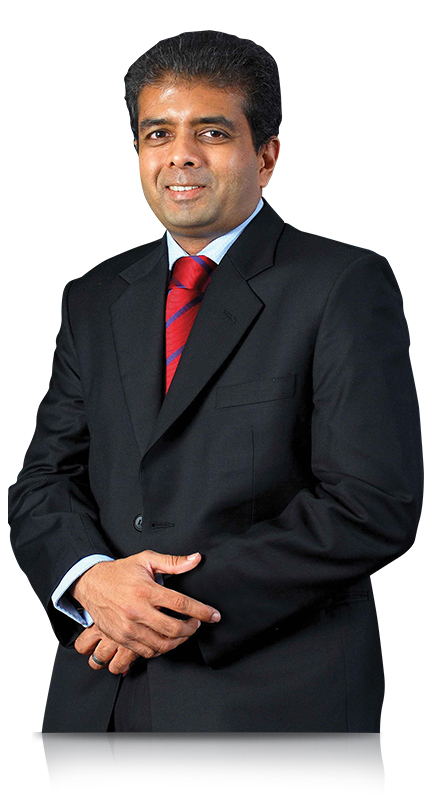 Dr Hans Wijayasuriya
Corporate EVP/Regional CEO, South Asia
Professional Experience:
In line with Axiata's regional expansion in the South Asia region, Hans was appointed as the Regional CEO, South Asia in January 2016. Hans also remains the Group Chief Executive Officer of Dialog. He joined Dialog's founding management team in 1994, and took on the role of CEO in 1997.
From 2012-14, Hans also functioned as the founding CEO of Axiata Digital Services. Hans continues to serve on the board of Axiata Digital Services and several of its digital venture subsidiaries. Hans also represents Axiata as a nominee director on the boards of the TM Forum and on the board of Idea Cellular Limited in India.
Hans was conferred the prestigious 'Sri Lankan of the Year' award in 2008, by the country's premier business journal, LMD, and is also a recipient of the CIMA-Janashakthi Business Leader of the Year Award.
Hans graduated from the University of Cambridge with a Degree in Electrical and Electronic Engineering. He later obtained his PhD in Digital Mobile Communications from the University of Bristol. A Chartered Engineer and fellow member of the Institute of Engineering Technology UK. Hans also holds an MBA from the University of Warwick UK.
Hans has published widely on the subject of digital mobile communications, including research papers in publications of the Institute of Electrical and Electronic Engineers (IEEE) USA, Royal Society and the Institute of Electrical Engineers (IEE) UK. He has also presented papers at several International conferences on digital mobile communications.
Hans is a past Chairman of GSM Asia-Pacific and has been included in the GSM 100 Role of Honour for his contribution to the advancement of mobile telecommunications in the Asia Pacific region. A past Chairman of the Arthur C. Clarke Institute for Modern Technologies, Hans also served on the Boards of the Information and Communication Technology Agency of Sri Lanka and the Sri Lanka Institute of Information Technology. Hans is presently a director on the board of the Sri Lanka Institute for Nano-Technology.