<< BACK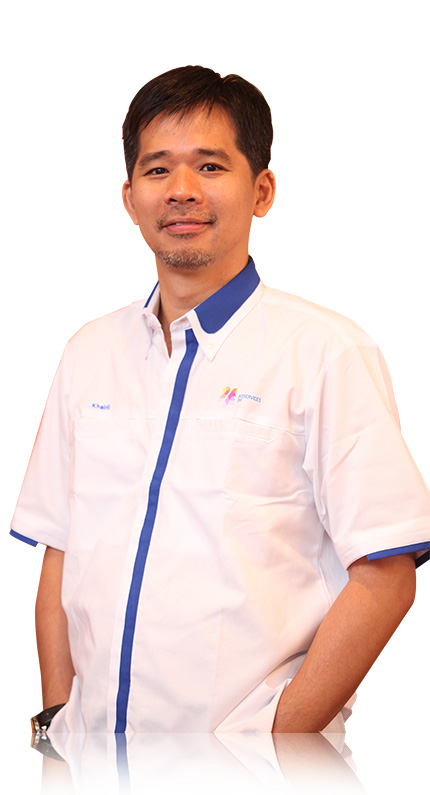 Mohd Khairil Abdullah
Chief Executive Officer
Axiata Digital Services Sdn Bhd
Professional Experience:
Khairil was appointed as Chief Executive Officer of Axiata Digital Services in January 2015. He first joined Axiata in 2012 and served as Group Chief Marketing and Operations Officer.
Khairil holds a BA (Engineering) and MEng from the University of Cambridge, UK as well as an MBA from INSEAD, France. Prior to Axiata, Khairil was a Partner at Bain & Company, Inc., a leading global management consultancy. He was with Bain for more than 15 years and worked out of various offices in the firm, including San Francisco, Munich, Sydney, Tokyo and Shanghai. He has built a strong track record of helping his clients in the telecommunications and other industries achieve major improvements to their strategic positions and operational performance. In 2008, Khairil returned to Southeast Asia to help Bain grow its telecommunications practice in the region, based out of Singapore. Prior to joining Bain, Khairil was an operations consultant at Coopers & Lybrand, Management Consulting Services. He also had a stint running a tech start-up based in Southeast Asia.