Chairman's Statement
---
Dear Shareholders,
The year 2017 marked a global upswing in economic activity amid rising market optimism and low volatility. We also bore witness to how digital disruption and the advanced use of digital technologies triggered significant shifts in geopolitics and business models.
The rapid increase and ubiquitous use of mobile devices have further unleashed the potential for digital disruptions across many traditional industries, notwithstanding the telecoms industry, challenging the long-held traditional businesses and technologies.
With these events as the backdrop, I am pleased to note that the strategies we have put in place have mitigated some of the industry challenges as we continue to drive the turnaround of some of our key markets.
ONE OF ASIA'S LARGEST
TELECOMMUNICATIONS GROUPS
Axiata maintains its standing as one of the largest telecommunications groups in Asia, with presence in 11 countries in ASEAN and South Asia, serving approximately 350 million customers as at end 2017. The Group is ranked second in customer base, fourth in revenue and sixth in market capitalisation against regional telecoms operators*.
To further enhance the Group's large and diverse portfolio and to ensure long-term value creation and efficient use of our financial capital for sustainable growth, we successfully undertook three major corporate development exercises in 2017:
The upsize of edotco's private placement exercise, the largest tower sector private placement announced in December 2016, with a further USD100 million in April 2017 to reach USD700 million at close
The proposed acquisition of Deodar Private Limited and its 13,000 towers in Pakistan to make edotco the eighth largest tower company in the world, upon completion
The strategic partnership with Mitsui Co., Ltd at Smart Axiata in Cambodia
Tan Sri Datuk Wira Azman Hj. Mokhtar
Chairman
OUR RANKING
Ranked number
2
Customer base
Ranked number
6
Market capitalisation
11
countries
In ASEAN and South Asia
* Axiata's customer base, revenue and market capitalisation are benchmarked against regional peers with similar footprint within the ASEAN and South Asia regions.
COMMITMENT TO LONG-TERM VALUE CREATION
In keeping to our broader goal of Advancing Asia, we create long-term value for all of our stakeholders including;
For Our Shareholders
Share Price Performance for 2017
Axiata's share price was up by 16.3% in 2017, to outperform the benchmark FTSE Bursa Malaysia KLCI's 9.4% growth and to close the year as the sixth largest listed entity in terms of market capitalisation.
Dividend Payout for 2017
Given the improved overall results, the Board has declared a higher full year dividend payout of 8.5 sen for 2017 against 8.0 sen in 2016. This translates to a Dividend Payout Ratio (DPR) of 64% compared to 50% in the previous year.
Total Shareholder Returns
Axiata's total shareholder return for 2017 was 18.1% compared to peer range of 3.9% to 9.8%.
Axiata remains committed to delivering the value proposition of moderate growth and moderate yield to our shareholders over the longer term. The Board remains prudent to ensure resilience against any market volatility and to support future strategic investments such as 4G/5G spectrum acquisitions.
For Our Customers
Across our mobile Operating Companies (OpCos), the Group's networks cover more than 1.3 billion people. On average, 44% of our sites are located in rural areas to support digitally inclusive societies
We provide a host of digital financial services including e-wallet and micro insurance services that touches the lives of all levels of society, towards developing a financially inclusive society. With Boost, our e-wallet service in Malaysia, we serve approximately 2.2 million customers and provide access to over 11,000 payment touchpoints. Over 3.8 million people in Cambodia, Bangladesh, and Sri Lanka are covered with micro insurance through BIMA
For Our Employees
Axiata's Employee Engagement Survey across the Group is at 87%, which is higher than industry norm and within global high-performing companies, demonstrating conducive and inspiring workplace
Gender inclusive and flexible benefits, with enhanced new employment benefits especially for women employees such as Flexi Work Time, Flexi Employment and Extended Maternity Leave of three months. Celcom will be implementing shorter work hours for expecting mothers in 2018
Continuous investment to build an Asian Talent Factory with over USD38 million spent on training and development
An accelerated Digital Talent Transformation with Asia's Largest Employee Online Activation Day in November 2017 and pledged to spend USD6 million over the next three years in driving this initiative to create a Modern, Agile and Digital (M.A.D.) workforce apart from the normal business, technical and professional training programmes
For Our Communities
Over the last two years, we have spent an average of 2.4% of Profit Before Tax (PBT) to support social and environmental causes across our markets with an average of 1.4% of PBT spent in Malaysia alone
A RM100 million commitment over 10 years on the Axiata Young Talent Programme (AYTP), towards developing talent and nurturing future CEOs of Malaysia. AYTP has spent RM53 million since 2010 and has reached 1,366 students at the end of 2017
edotco's green tower initiatives have been designed to effectively reduced carbon footprint through the use of fuel cells, solar panels and material innovations
The RM100 million Axiata Digital Innovation Fund was established in 2014 to spur Malaysia's digital ecosystem and to create regional digital champions. In 2017, similar funds were set up at Smart and Dialog with a USD5 million and USD15 million fund size respectively
SUSTAINABILITY AND NATIONAL DEVELOPMENT
---
The Board has embedded sustainability into the Group's overall strategy and has made it an important agenda to drive our New Generation Digital Champion 2021 vision, with a target of being recognised as an exemplary longterm foreign investor and corporate citizen in all our markets. This has led us to adopt the International Integrated Reporting Council's framework which provides a more comprehensive view on how the Group utilises its six capitals towards achieving its financial and non-financial goals, as well as enhance value for our brand, business and stakeholders. In the coming year, the Group will also align our sustainability framework with Key Performance Indicators (KPIs) and targets of the United Nations Sustainable Development Goals (UNSDG), to further demonstrate our commitment to be a national champion in markets where we operate.
Axiata continues to make a substantial contribution to our markets as a long-term committed investor in all our markets, some for over 21 years. Through our investments across the region, the Group is recognised as one of the largest Foreign Direct Investors, employers, taxpayers and purchasers of local services.
The Group contributed USD14.7 billion to the GDP of all our mobile markets in 2017 alone and USD43.6 billion cumulatively over the last three years, with every USD1 spent on capex and opex translating to an average GDP contribution of USD1.3. Our activities supported 1.0 million direct and indirect jobs.
Axiata remains an active member of GSMA's Mobile for Development platform. A number of our OpCos have committed towards the GSMA Connected Women Initiative, which intends to close the gender gap on digital access. Our commitment to the Humanitarian Connectivity Charter supported local government agencies in Sri Lanka and Nepal by broadcasting over eight million SMS, thus preventing the loss of life and livestock. Humanitarian missions were dispatched to Bangladesh and Sri Lanka as part of our partnership with Mercy Malaysia.
STRONG GOVERNANCE
---
Axiata has consistently been recognised for upholding strong governance and transparency practices. The Group ranked second amongst all Malaysian public listed companies in corporate governance disclosure and continues to receive commendations from the Minority Shareholder Watchdog Group.
In line with the diversification of our business into a Triple Core Strategy, we have strengthened the Board's oversight and efficiency over the course of the year. Additionally, we have re-organised and restructured our management governance structure to ensure efficiencies in capturing market opportunities in new and important growth areas. To improve our Board effectiveness, a new Board Risk Management Committee has also been set up to reflect the importance of the Board's role in this area as the Group continues to expand in its breath and depth of business. We have also combined our remuneration and nomination committees for greater synergies and consistencies.
Changes to the Board
We bid farewell to Bella Ann Almeida and Kenneth Shen who have served us well and we thank them for their dedication and service to the Group. In their place we welcome Dr David Robert Dean and Tengku Dato' Sri Azmil Zahruddin Raja Abdul Aziz.
We are now well in the third phase of our journey, one that will transition the Group into a truly digital company by 2021. In building a strong foundation for our New Generation Digital Champion ambition, we remain keenly focused on redefining and digitising our operating model across the Group to capture value from new opportunities on the horizon. Tan Sri Jamaludin Ibrahim outlines these clear strategies in his message to you on page 14 of this report.
ACKNOWLEDGMENT
---
On behalf of the Board, thank you to our various stakeholders for their sustained support. Our gratitude goes to governments and regulators of our operating countries for their support and the opportunity to continue to provide digital and telecommunication services to approximately 350 million people.
Our appreciation to our employees for their exemplary work and efforts.
Thank you to our shareholders for your continued belief in Axiata's growth strategy. I am especially pleased to present to you our first Integrated Annual Report.
2018 marks the 10th year of Axiata and as a regional company staking a commanding position in the markets where we operate, I am confident Axiata is poised to further reap the benefits of being one of the early movers in digitisation and adopters of digital technology.
TAN SRI DATUK WIRA AZMAN HJ. MOKHTAR
Chairman
President & Group CEO's Statement
---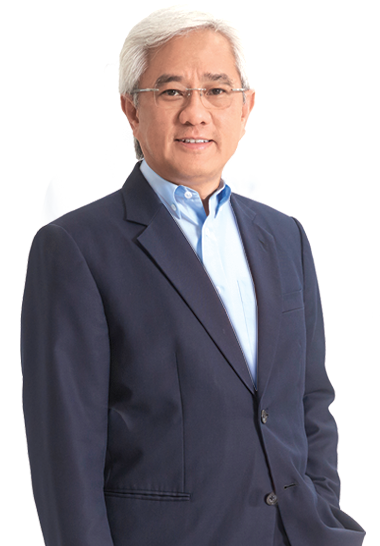 Dear Shareholders,
Emerging from a challenging 2016 where the Group was affected by a combination of extenuating external circumstances coupled by our own internal challenges, we were determined to make 2017 a great year.
I am pleased to report that 2017 was indeed a year to be recorded as one of our top performing years given all the challenges of the industry. We performed better in all our markets and saw our infrastructure business starting to make a meaningful contribution to the Group's bottom line and our digital businesses making inroads.
Tan Sri Jamaludin Ibrahim
Managing Director/ President & Group Chief Executive Officer
RECORDING ONE OF THE GROUP'S BEST PERFORMING YEARS
For full year 2017, the Group achieved all headline Key Performance Indicators (KPIs) and exceeded revenue and Earnings Before Interest, Tax, Depreciation and Amortisation (EBITDA) targets as the turnaround at Celcom and transformation at XL delivered as planned. All other core mobile operations and businesses performed well with Operating Companies (OpCos) recording better than industry average results and some performed the best in the industry. As a result, we registered our highest revenue to date at RM24.4 billion compared to RM21.6 billion the previous year.
In late 2016, we also initiated our ambitious cost optimisation programme with RM800 million in opex and capex savings targeted for 2017 while working towards a RM1.5 billion goal in 2018 and 2019. I am pleased to report that in 2017 alone, the Group successfully delivered RM1.3 billion in savings, topping our goal by RM500 million.
On the back of higher revenue and cost optimisation initiatives, the Group recorded a 15.2% increase in EBITDA to reach RM9.2 billion compared to RM8.0 billion in 2016, while EBITDA margin improved by 0.6 percentage points to 37.8%.
Profit After Tax (PAT) for the Group jumped by 76.9% to hit RM1.2 billion compared to RM657 million the previous year, despite significant losses from our associate company, Idea in India, due to unprecedented, super-aggressive competition with entry of a significant disruptive player in the market.
The Group ended 2017 with a strong balance sheet. We successfully brought down our gross debt/ EBITDA level to a healthy limit of 2.1x from 2.6x in 2016 by paring down our US Dollar debt, which had risen the previous year from the acquisition of Ncell in April 2016, and improved EBITDA. Available cash for the Group was strong at RM6.8 billion.
PAT jumped by 76.9% to hit
billion
STRENGTHENING OUR POSITION AS A LEADING TELECOMMUNICATIONS PLAYER
Celcom Turnaround
Turning around Celcom's performance had been a key focus, as we worked on all the key operational drivers and turnaround elements such as sales and distribution, network and IT, pricing and packaging, branding and marketing, digitisation, organisation and people. I am pleased to say that this is now firmly on track. Celcom has demonstrated improvements in all these areas resulting in good performance especially against the industry. Celcom captured mobile service revenue market share with service revenue growth of 0.5% Year-on-Year (YoY) against an estimated negative industry growth of -1.3%.
Anchoring on excellent customer experience as a differentiator in capturing high-value customers, Celcom's Average Revenue Per User (ARPU) rose with postpaid growing by RM6 and prepaid by RM2. Competing in a mature and datacentric market, we made significant leaps in our high-speed network coverage, especially with the expansion of 4G and 4G LTE-Advanced population coverage to 87% and 74% respectively from 76% and 43% at the beginning of 2017.
Celcom had also introduced a simplified and transparent product portfolio and improved its sales and distribution channels to regain market confidence. One of the most significant progress recorded was in the organisation and culture transformation, by adopting more digital and agile ways of working and dynamic mindset shifts, which enabled Celcom to compete more effectively in the market. These improvements led to Celcom leading the industry in key customer satisfaction indices including relationship Net Promoter Score (rNPS) and transactional Net Promoter Score (tNPS).
Having said all the above, Celcom management is aware that they still have a long way to go to fully turnaround the company, but are confident of doing so given the traction so far.
XL Transformation Agenda
XL continued to make steady progress in its Transformation Agenda which culminated in a strong year of performance in 2017. Revenue grew 7% on the back of data as a key driver for growth, while normalised EBITDA increased by 7% and normalised PAT returned to black.
XL's dual brand strategy has proven to be effective, with both the XL and Axis brands continuing to gain traction in their respective market segments. XL also focused its investments in expanding 4G network coverage in key regions outside Jawa, which resulted in significant improvement in data traffic and monetisation of data. In 2017, XL led the market on share of data revenue and smartphones on its network.
Successful Merger and Integration in Bangladesh
Our strategy and proven track record of strengthening our existing market position through in-country consolidation in Sri Lanka, Cambodia and Indonesia have also been effective in Bangladesh with the first industry merger between Robi and Bharti Airtel back in 2016. The subsequent integration, currently progressing ahead of schedule and synergies surpassing expectations, has led to Robi strengthening its market position as the significant number two player in the sector. Robi saw a customer growth of 26.8% to reach a record of 42.9 million, or 29.6% of customer market share. The expected merger synergies have also been achieved in the integration of networks and innovative data offerings to drive data usage within its customer base.
Solidifying our Market Leading Position in Cambodia, Sri Lanka and Nepal
Notwithstanding the hyper-competition and intensifying price war in Cambodia, Smart sustained its exceptional performance record. Similarly, Dialog and Ncell upheld their commanding position despite heightened competition and regulatory challenges. Dialog delivered excellent growth in all segments supported by exceptional cost optimisation to improve EBITDA margin by 2.3 percentage points.
Within these markets, we have invested heavily in data networks and capacity in 2017, which has further solidified our position as the strong number one player in Sri Lanka and Nepal.
Pivoting into Four Lines of Digital Businesses
Since we embarked on our digital services journey in 2013, Axiata Digital has built a diverse portfolio of up to 29 digital brands and services by end of 2016. In 2017, we refined our digital business strategy to pivot our portfolio investments into four key operational businesses: (i) Digital Financial Services, (ii) Digital Advertising, (iii) Enterprise Solutions/ Internet of Things (IoT) and (iv) Digital Platforms. Our digital businesses are now spread across two distinct digital operating companies, Axiata Digital and Axiata Business Services, operating under the brand Xpand.
In late 2017, Axiata Digital launched Boost, an e-wallet service, in Malaysia. As of 31 March 2018, Boost has attracted approximately 2.2 million users and acquired over 11,000 payment touchpoints, due to an aggressive and effective ecosystem building strategy and first-mover advantage in key target segments. Axiata Digital also sustained its focus on growing its other micro payment services, namely eZCash in Sri Lanka, XL Tunai in Indonesia and SmartLuy in Cambodia.
To grow its mobile insurance business, Axiata Digital made a further investment of USD16.8 million in the leading global insurance technology company, BIMA. We are currently insuring over 3.8 million people in Cambodia, Bangladesh and Sri Lanka, and we are optimistic over our future growth potential with BIMA's presence in 14 countries.
Xpand, set up in 2016, is directing its focus on the fastgrowing Enterprise Solutions/IoT business. Within a short period of time, Xpand has established key partnerships and invested in solutions in growth verticals such as transportation, agriculture and Smart City projects. Xpand made a strategic investment with the acquisition of a 65% stake in Suvitech Co Ltd, a Thailand-based operator of mobile virtual network enabler (MVNE) platform, which fits into its mobile virtual network operator and enabler (MVNx) strategic pillar, providing solid ground for future growth.
Phenomenal Growth at edotco
Our infrastructure services company, edotco, delivered on its growth strategy and ambition to position itself as the leading independent telecommunications infrastructure services provider across Asia. In 2017, edotco made a significant leap in growth through two deals in Pakistan. edotco completed its 100% acquisition of Tanzanite Tower Private Limited (Tanzanite) from Tower Share (Private) Limited, which led the way for the company to expand its presence in Pakistan with a portfolio of approximately 700 towers providing tenancies to all major mobile operators in the country.
Subsequently, edotco entered into the proposed acquisition of Deodar Private Limited (Deodar), a subsidiary of Pakistan Mobile Communications Limited, in partnership with Dawood Hercules Corporation, a leading listed Pakistan investment conglomerate. The transaction is targeted for completion in the second quarter of 2018, with immediate financial accretion for the company.
Deodar has approximately 13,000 towers in Pakistan, which added to edotco's existing tower assets will lead to an enhanced portfolio of approximately 40,000 towers being operated and managed by edotco across the region. This will effectively place edotco as the eighth largest independent tower company and second largest multicountry tower operator globally by 2018.
Portfolio Rebalancing
With a large and diverse portfolio of Digital Telcos, Digital Businesses and Infrastructure services, Axiata has continuously reviewed various strategic portfolio options to ensure long-term shareholder value enhancement and optimal allocation of capital and funding for our growth strategies.
edotco's phenomenal growth over the past few years has made it an attractive investment proposition for discerning investors, as evidenced by its USD600 million maiden equity raising exercise announced in December 2016 and completed in January and April 2017. These investments by Innovation Network Corporation of Japan and Khazanah Nasional Berhad set the benchmark as the largest global tower sector private placement for the year. In April 2017, this was upsized to USD700 million, with Malaysia's pension fund, Kumpulan Wang Persaraan (Diperbadankan) (KWAP) joining the fold of investors.
As existing long-term investors in Axiata, we view Khazanah's and KWAP's direct shareholding in edotco as an endorsement of their trust and validation of our long-term growth strategy, and of edotco's strong business fundamentals and outlook.
In Cambodia, we welcomed a new strategic partner, Mitsui Co., Ltd (Mitsui) to take up 10% equity interest in Smart to cement our leadership in the fast-growing Cambodian telecommunications market.
These deals have effectively helped us monetise our assets and bring financial value to the Group and our shareholders, with the proceeds used for general corporate purposes, repayment of existing debt and further improving our gearing from 2.6x in 2016 to healthy level of 2.1x gross debt/EBITDA.
Cost Optimisation Ahead of Plan
With the continued lowering in data yields in all our markets and our need to fund our growth plans, we implemented a Group-wide cost management programme in late 2016. We targeted RM2.3 billion savings in opex and capex over three years, with RM800 million savings to be delivered in 2017. I am pleased with the progress with RM1.3 billion already achieved in 2017 and we are on the path to hit our target in the next two years.
Transforming into a Digital Organisation
With talent as part of our Advancing Asia foundation, Axiata has always been focused on talent development and has been recognised as a talent factory across Asia. We have spent close to USD43 million on formal training and leadership development since 2009.
As our journey moves towards becoming a New Generation Digital Champion, we are dedicating significant resources to address our employees' digital learning needs and to change the way our employees think, act and work to fit the new digital business landscape. This is to create a digital led mindset and the birth of a Modern, Agile and Digital (M.A.D.) workforce across all our businesses.
In November 2017 we kicked off Asia's largest online employee activation and engagement workshop called the Axiata Digital Jam. Over 9,000 employees were simultaneously involved across the Group in a one-day digital awareness exercise. To fully immerse our employees to become a digital driven workforce, Axiata is committed to invest USD6 million over the next three years to scale up our people's digital expertise and provide critical digital development and capacity building across all levels and roles.
MOVING FORWARD IN 2018
---
AXIATA 3.0 - From Regional Champion to Digital Champion
Since our inception in 2008 up to 2015, Axiata has been singularly focused on realising its vision of becoming a Regional Champion. Our achievement was marked by healthy growth in revenue, EBITDA, normalised Profits After Tax and Minority Interests (PATAMI) and market capitalisation, which grew by 2.0x, 1.8x, 1.6x and 2.4x respectively within that period. At the same time, we diversified our portfolio to the triple core business it is today.
On the strength of these foundations, in 2016 we embarked on a new journey to become a New Generation Digital Champion by 2021. Axiata 3.0, as our blueprint, aligns the Group's overall execution of the Triple Core Strategy by focusing on:
Transforming our mobile centric telco into Digital, Convergent Telcos through massive digitisation programmes and investments into convergence
Pivoting our Digital Businesses into four lines of operational businesses in Digital Financial Services, Digital Advertising, Enterprise Solutions/IoT and Digital Platforms
Ramping up our independent Infrastructure Business from regional presence to global scale
We have also identified eight action-oriented needle-moving initiatives, which will support the execution of this strategy. Further details of our transformation journey is available in the Axiata 3.0 chapter of this Integrated Annual Report.
Key Focus for 2018
---
In 2018, our management execution efforts will be focused on the following key areas:
Superior and Sustainable Performance at all OpCos especially Celcom and XL
As Celcom and XL performed as planned in 2017, both OpCos remain our key focus to continue their respective turnaround and transformation journey. At Celcom, we will continue to be aggressive in recapturing our leadership in crucial areas through improvements in network, customer experience and digitisation. At XL, our focus will be on strengthening our dualbrand strategy and widening our 4G LTE network outside Jawa. For the other OpCos, we will continue delivering on our leadership positions and strengths.
Cost Optimisation and Planning for Investment
High demand for data and continuous investment to support growth requires improvements in cost structures at a sustainable level. Building on the success of last year, we will be focusing on not only tactical level but also strategic ones. Our target is to deliver RM5 billion for the five-year period of 2017 till 2021.
Indian Market
Over the last two years, we have witnessed in India the single biggest telecommunication event that has effectively destroyed the value of its telecommunications industry. Operators were forced to consolidate, exit or file for closure from the disruption. The proposed merger of Idea and Vodafone India Limited will make it the largest telco in India, and one of the largest in the world, signifying a new era for all. This move will also make India a predominantly three player market. For a market the size of India, consolidation into a three player market will be extremely good for the sector in the long-term.
Since 2008, Axiata has been a strategic investor in Idea and we believe in the long-term intrinsic value of our investment. Consequent to the completion of the proposed merger there will be a technical impairment of our investment. The reclassification of our shareholding from associate to simple investment will be an accounting process resulting in a onetime mark-to-market impairment. This would be non-cash and will not reflect the intrinsic value of the investment and actual performance.
Digitisation of Internal and External Processes
Building on our efforts in 2017, the Group will continue with its massive digitisation programme at both Group and OpCo levels in the coming year. This programme will cover our customer fronting programme elements, processes, platform and people. Our main focus will remain on customer facing digitisation efforts where we will continue to enhance customer's end-to-end experience through deeper analytics. In sales and distribution we aim to manage dealers and distributors digitally using mainly online solutions. Our network modernisation and digitisation of platforms will further support our overall push for digitisation, while our organisational and cultural transformation programme, M.A.D. will help create the digital-driven workforce that is required for Axiata to achieve our New Generation Digital Champion vision.
Execution of Triple Core Strategy
Digital Telco: In line with our convergence strategy of delivering dedicated services into the home, we will begin making modest investments in fixed broadband, both wireless and wireline in Malaysia, Indonesia and Cambodia, while continuing with expansions in Sri Lanka. To cater to the ever increasing demand for mobile data, we will focus on extending our 4G leadership in Cambodia, Sri Lanka and Nepal, with new 4G licenses in Bangladesh, we will start to roll out the 4G network
Axiata Digital: Within the verticals of Digital Financial Services, Digital Advertising and Digital Platforms; the Group plans to invest around RM200 million, whilst monetising all other digital investments
Xpand: We are focusing on providing Enterprise Solutions/IoT within the multi-billion dollar addressable market of Business to Business (B2B) and Business to Business to Consumer (B2B2C) customer segments
edotco: We expect to complete edotco's acquisition of Deodar in Pakistan in the second quarter of 2018, with profit accretion from Year 1 contributing an uplift of 3.6%, 4.0% and 3.2% to Axiata's 2017 revenue, EBITDA and normalised PATAMI respectively. This will effectively make edotco the eighth largest tower company globally
We are confident that our new Triple Core Strategy, coupled with the prudent and disciplined management of our lines of businesses will continue to generate long-term rewards for our shareholders and value creation for our stakeholders.
ACKNOWLEDGMENT
---
On behalf of my management at Axiata, I would like to thank our Board of Directors for their strong support and guidance, and, for leading us in our journey of becoming a New Generation Digital Champion. To our approximately 27,000 employees across the Group, we thank you for your contribution and dedication that has led to our success in every way.
I would also like to express our gratitude to our investors, partners, media and all our stakeholders. Our appreciation also goes out to the governments and regulators in our markets as we remain committed to driving the digital economies and contributing to the communities in your countries. Most of all, we thank our 350 million customers for their continued support and loyalty.
TAN SRI JAMALUDIN IBRAHIM
Managing Director/President & Group Chief Executive Officer
Management Discussion and Analysis
---
GROUP FINANCIAL ANALYSIS 2017
In 2017, Axiata recorded excellent performance with the highest revenue and EBITDA growth in its history. During the year, Axiata fully consolidated both newly acquired mobile operations, Ncell in Nepal and merged entities Robi and Bharti Airtel in Bangladesh. The year concluded with the Group's customers growing 9.1% YoY to approximately 350 million.

Revenue
The Group registered its new height of revenue at RM24.4 billion compared to RM21.6 billion in 2016 with 13.2% YoY growth. The improvement in revenue was a result of inorganic growth from the full consolidation of Ncell and Robi and strong organic contribution from all major OpCos underpinned by Celcom turnaround and XL Transformation Agenda executed as planned, and the excellent performance from all core mobile operations. In parallel, the fluctuation of the Ringgit Malaysia against all regional foreign currencies (except SLR) during the year had favorably affected the Group's translated revenue.
Data continues its strong positive traction to drive growth in revenue with 49.5% increase YoY contributing to 45.4% of service revenue, a marked increase of 11.1 percentage points (pp) from 34.3% in 2016, demonstrating that the Group-wide targeted return from data investment is paying off. This growth dynamic is expected to continue to spearhead at a faster pace for the coming years and will drive the future strategic investment return of the Group.
EBITDA
The Group achieved highest growth in its EBITDA, increasing 15.2% to RM9.2 billion with margin improving by 0.6 pp to 37.8%. Aside from the revenue contribution, EBITDA growth was supported by Group-wide cost optimisation initiatives which yielded and overachieved savings of RM1.3 billion against the planned target of RM800 million.
PAT
The Group's PAT for the year was RM1.2 billion, an increase of 76.9% YoY as a result of improved EBITDA and foreign exchange gains in the current year as opposed to foreign exchange losses in the prior year. Share of results from associates and joint ventures declined by more than 100% as the consequence of significant loss contribution from the Group's investment in India. India operation continues to be challenged in the arena of aggressive price competition from the new entrant and sharp reduction in Interconnection Usage Charge (IUC) settlement rates, resulting in a loss of RM450.5 million in the current year as compared to a profit of RM65.1 million in 2016.
Cost Optimisation
With the continued lowering in data yields in all markets and with the need to fund growth plans, Axiata implemented a Groupwide cost management programme in late 2016. The target was to achieve RM2.3 billion savings in opex and capex over three years, with RM800 million savings to be delivered in 2017. The Group successfully over achieved this target with RM1.3 billion saved in 2017 alone. The Group is on track to hit its target in the next two years.
GROUP FINANCIAL POSITION
As at 31 December 2017, the Group's balance sheet has strengthened with gross debt/EBITDA improved to 2.1x as opposed to 2.6x in 2016, resultant of debt repayment and improved EBITDA during the year with proceeds from corporate exercises.
Key Highlights of Group Balance Sheet:
Total equity increased by RM1.9 billion mainly due to:
Net profit increased by RM0.5 billion.
Gain on private placement of edotco of RM2.2 billion.
Gain on partial disposal of subsidiaries of RM1.2 billion.
Netted off with foreign exchange losses on translation of costs of investment in subsidiaries, associates and joint ventures of RM2.1 billion.
Dividend via cash payment of RM0.4 billion.
Total assets decreased RM842.0 million driven by:
Intangible assets decreased by RM1.2 billion arising from the amortisation of RM973.4 million, net foreign exchange translation losses of RM949.7 million and partially offset from intangible assets arising from the acquisitions of subsidiaries and additions during the year amounting to RM380.5 million and RM319.1 million respectively.
Property, plant and equipment decreased by RM571.6 million to RM26.9 billion from RM27.5 billion in 2016 as a result of depreciation, impairment and retirement and net foreign exchange translation losses during the financial year, partially lessened by new capital expenditure investment on telecommunication network.
Associates decreased by RM414.2 million mainly as a result of share of losses in Idea amounting to RM450.5 million during the year.
As a result of improved business operations, corporate exercises and cost optimisation, deposits, cash and bank balances has improved by RM1.5 billion.
Gross liabilities stand at RM39.4 billion, reduction of RM2.7 billion from 2016 mainly driven by:
Gross borrowing has reduced by RM3.1 billion during the year to close at RM19.2 billion as at 31 December 2017 arising from the loan repayments during the year, revaluation and foreign exchange translation, net off with the increase in trade and other payables of RM334.1 million.
Cash Position and Dividends
The Group posted a healthy cash balance of RM6.8 billion, an improvement of RM1.5 billion as compared to RM5.3 billion in 2016. The improvement of cash was the result of net cash inflow from operating activities of RM5.7 billion and financing activities of RM1.2 billion from the proceeds of private placement and partial disposal of subsidiaries. During the year, RM5.2 billion was spent on investing activities.
Given the Group's strong financial performance, the Board of Directors has declared a full year total dividend of 8.5 sen per ordinary share, including interim dividend of 5 sen per ordinary share paid in November 2017. Total dividend for 2017 translates to 64% dividend payout ratio which is higher compared to 50% in 2016. The final dividend is subject to shareholders approval at the Axiata's forthcoming Annual General Meeting.
Capital Expenditure Requirements
Total capital expenditure for the year was RM6.3 billion or capex to revenue intensity ratio of 26%, and sourced mainly from internally generated funds. In pursuit of being a clear number one player in 4G and data leadership, the Group has adopted a two year short-term prudent dividend payout in 2016 to balance the Group's resilient cash position with continuous investments for sustainable future business operations.
The Group will continue to focus on the Triple Core Strategy launched in 2017 to transform the legacy mobile business towards convergence and digitisation, consolidating Digital Businesses into four focused digital verticals and to grow the Infrastructure and Tower Company business into global scale. Moving forward, Axiata will continue to invest in enhancing its network to support mobile convergence and digitisation, investing and consolidating in digital businesses, and consolidate and/or expanding its tower portfolio.
Underlying the investment, Group continues to aggressively pursue its Group-wide operational cost optimisation programme driving towards achieving improvements in operational efficiency and business profitability based on a sustainable cost structure.
Capital Structure and Capital Resources
The improved business performance and corporate exercises during the year have resulted in the Group's debt to equity gearing ratio (gross Group borrowings over Group's total equity) to improve by 0.63 times as at the end of 2017 as compared to 0.78 times in the previous year.
Given the economic and currency exposures, the Group continues to undertake various initiatives which include hedging and paring down of debts so as to bring the gearing to a more comfortable level.
Capital Allocation and Balanced Portfolio
Axiata continually strives to maximise shareholders return, with an approach of balancing portfolio, within the Triple Core Strategy. Capital is allocated in line with the strategy, which in 2017 predominantly remains focused on Digital Telco and Mobile Operations. Balance sheet risk is managed by ensuring debt levels are kept within 2.5x gross debt/EBITDA, and to do that all investments are classified and reviewed as Grow and Expand; Monetise; and Monetise or Exit. A balanced approach towards moderate growth and moderate dividend is followed. Forex risks are managed by an active review of transaction and translation exposures. In general, Axiata aims to keep forex exposure at minimum by our hedging wherever possible. Out of USD denominated loan of RM9.7 billion, 52% of it has been hedged and matched to the duration of the loan.
KEY PERFORMANCE INDICATORS
As a Group, Axiata is firm on setting its Key Performance Indicators (KPIs) based on the Group's strategic direction and vision of being a New Generation Digital Champion. Below is our progress on the KPIs measured and published each year.
2017
Headline KPIs
@Based on constant currency
2017
Achievement
@Based on constant currency
2017
Achievement
@Actual Currency
2017
Achievement
Revenue growth
8% - 10%
10.9%
13.2%
Exceeded
EBITDA growth
6% - 8%
12.4%
15.2%
Exceeded
ROIC
4.5% - 5.0%
4.6%
4.7%
In line
ROCE
4.0% - 4.5%
4.0%
4.2%
In line
Capex*
RM6.4 billion
RM6.5 billion
RM6.3 billion
* Capex is not a headline KPI.
2017 has been a strong year for the Group. All our OpCos in Malaysia, Indonesia, Cambodia, Sri Lanka, Bangladesh and Nepal performed better than the mobile telecommunications industry in their respective countries. However the Group's performance was adversely affected by our associate in India. Idea continued to be adversely affected by unprecedented disruption from the new entrant and changing industry dynamics.
Against a backdrop of a still intense competitive landscape in Malaysia, Celcom performed better than its main competitors, and financial performance remains stable. In Indonesia, XL is staging a strong recovery, on the back of improved execution of its transformation agenda and network expansion outside Jawa. Our OpCo in Bangladesh, Robi, has delivered larger-than-expected synergistic benefits from its merger with Airtel Bangladesh Limited; whilst market leaders in Cambodia, Sri Lanka and Nepal continue to deliver excellent performance.
The Group's performance was also lifted by our cost optimisation initiatives which delivered cost savings of RM1.3 billion for 2017, which is well ahead of our initial target of RM800 million.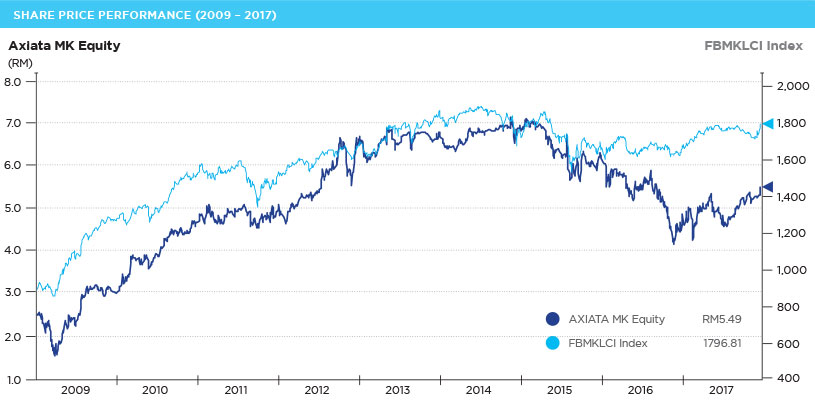 INVESTMENT PERFORMANCE
Axiata closed 2017 as the sixth largest company on the FTSE Bursa Malaysia KLCI (FBMKLCI) in terms of market capitalisation at RM49.7 billion. From 2009 to 2017, Axiata's share price had increased 122.7% while the FBMKLCI had increased 104.9%.
In 2017, Axiata's share price surged 16.3% to close at RM5.49 on 31 December 2017, outperforming the FBMKLCI which increased by 9.4%.
Foreign shareholdings remained largely stable at 10.0% as at end 2017, compared to 10.3% in the preceding year.
Axiata's share price performance for the year was influenced by various factors, both internal and external. The earlier part of the year saw share price lowering primarily from a conservative 2016 dividend payout ratio announcement, dipping to RM4.29.
Axiata's share price trended upward thereafter fuelled by announcement of the Idea-Vodafone merger, and positive results from Celcom's turnaround programme and XL's transformation agenda.
PRUDENT AND DISCIPLINED DIVIDEND PAYOUT
Axiata declared an 8.5 sen per share single tier dividend (including interim dividend of 5 sen per share paid last year), implying a Dividend Payout Ratio (DPR) of 64%. Given the strong 2017 performance, this is higher than 2016 DPR of 50%. The Board remains committed to our investor proposition of "moderate growth and moderate yield".
Inaugural dividend announcement

Dividend Yield = 2.1%
Total Dividend =
RM 0.9bn
DPS2 = 10 sen
Step increase in DPR with the growth in Group Net FCF

Dividend Yield = 3.9%
Total Dividend =
RM 1.5bn
DPS = 19 sen
One-off Special Dividend, on top of increased ordinary DPR

Dividend Yield = 5.5%
Ordinary Dividend =
RM1.9bn
Ordinary DPS = 23 sen
Special Dividend =
RM1.0bn
Special DPS = 12 sen
Total DPS = 35 sen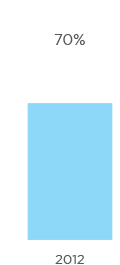 Increase in DPR, in line with progressive dividend policy

Dividend Yield = 3.3%
Total Dividend =
RM 1.9bn
DPS = 22 sen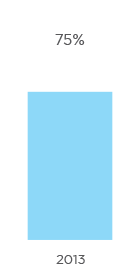 Increase in DPR, in line with progressive dividend policy

Dividend Yield = 3.2%
Total Dividend =
RM 1.9bn
DPS = 22 sen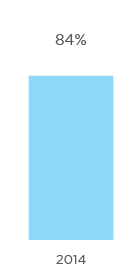 Increase in DPR, in line with progressive dividend policy

Dividend Yield = 3.1%
Total Dividend =
RM 1.8bn
DPS = 20 sen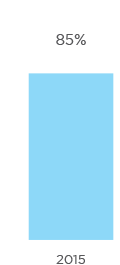 Decrease in DPR for prudent and strategic reasons

Dividend Yield = 1.5%
Total Dividend =
RM 0.7bn
DPS = 8 sen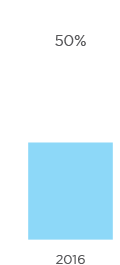 Increase in DPR, in tandem with strong overall performance

Dividend Yield = 1.7%
Total Dividend =
RM 0.8bn
DPS = 8.5 sen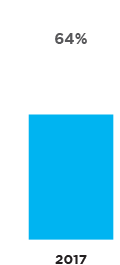 1DPR - Dividend payout ratio
2DPS - Dividend per share