Long-Term Group Value Creation Model
---
Creating Value as One of Asia's
Leading Telecommunications Groups
---
Financial Capital
Our Financial Capital is defined as the pool of funds available to us.
Key Inputs
Axiata is the sixth largest listed entity on Bursa Malaysia Securities Berhad. As our business relies upon the financial capital provided by shareholders and investors, it strives to maximise shareholder value through dividends and the shareholder return policy.
Activities & Processes to Create Value
Cost Management Programme, with RM800 million in operating expenditure (opex) and capital expenditure (capex) savings built into our 2017 plan
Strengthening our balance sheet via management of US Dollar denominated debt
Portfolio rebalancing equity partnerships with Bharti Airtel Limited, Innovation Network Corporation of Japan, Kumpulan Wang Persaraan (Diperbadankan) and Mitsui Co., Ltd
Outcomes
Operating Revenue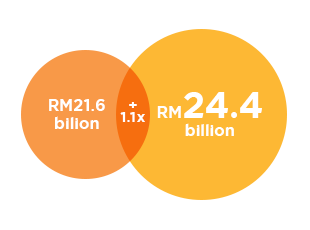 Share Price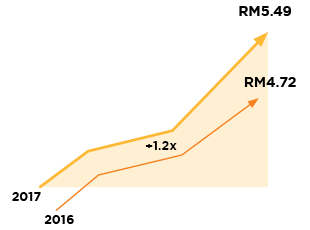 EBITDA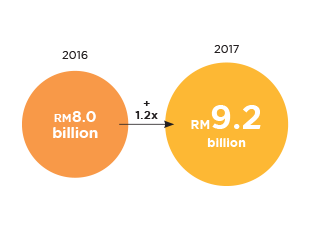 Market Capitalisation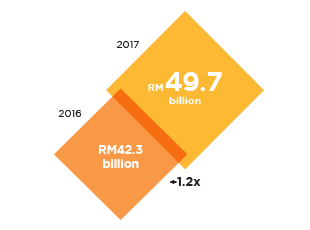 PAT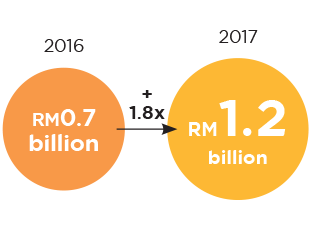 Divided Per Share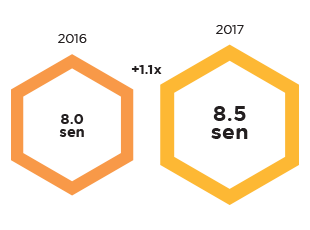 Creating Value as Digital Talent Factory
---
Human Capital
Our Human Capital comprises our people who are Axiata's key resource to sustain our efforts towards our vision of being a New Generation Digital Champion.
Key Inputs
Our approximately 27,000 employees across our footprint and businesses are a pivotal part of Axiata's business model, with competent individuals who are customer oriented and innovation driven, contributing to the success of our business. Across the Group, policies and practices are implemented to attract and retain top talent. As an organisation, Axiata is focused on talent development.
Activities & Processes to Create Value
Investing in our employees' career development, including skillset training and leadership development initiatives such as:

Group Accelerated Development Programme (GADP)
OpCo Accelerated Development Programme (OADP)

Establishment and review of succession planning to identify and guide internal talent towards leading the company with the Group Talent Management Framework
Our external : internal hiring ratio has shifted from 78:22 to 40:60 since 2009, demonstrating our commitment to internal talent development and leadership growth across the Group.
To compete in the digital era and to progress in our digital transformation journey, we aim to complement our internal talent with external talent, especially from non-telco backgrounds
Outcomes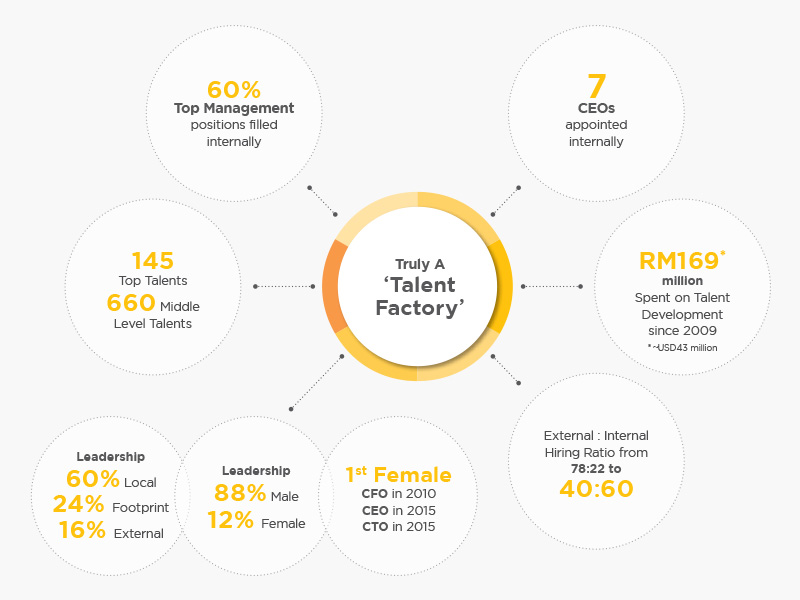 Creating Value through Trust and
Customer Experience
---
Intellectual Capital
Our Intellectual Capital covers our key intangible resources which differentiate us in the marketplace.
Key Inputs
Our strong brand equity and trust, coupled with our unique engagement models have earned us a widely acknowledged social reputation across the region. To achieve high levels of customer satisfaction, we are continuously enhancing our portfolio of digital products and services. Axiata's achievements within this sphere is evident through the international awards and accolades our Group and OpCos receive each year.
Activities & Processes to Create Value
Triple Core Strategy approach offering growth areas within Digital Telco, Digital Businesses and Infrastructure
8 Strategic Initiatives to drive innovations in processes, products and services to achieve our ambition of being a New Generation Digital Champion by 2021
Outcomes
Prism endorsement across ASEAN and South Asia
Ranked No. 2 regional telecommunications provider by customer base
Strong Sustainability Framework applied across The Group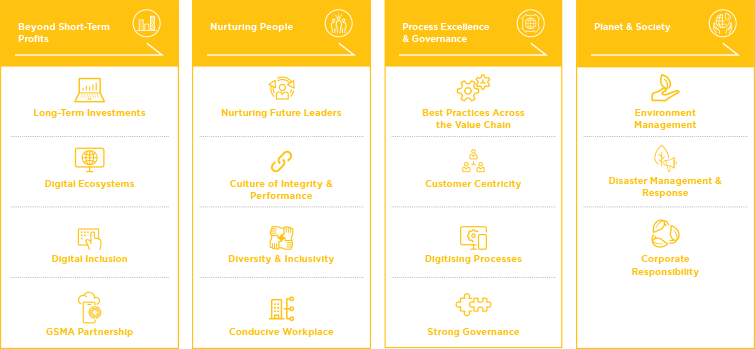 view larger images
Core Values embraced across the Group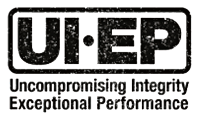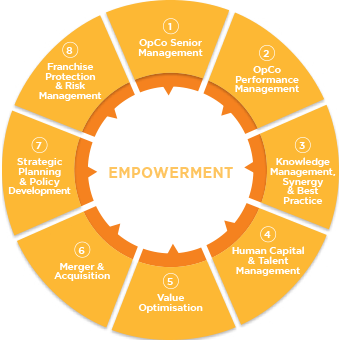 view larger images
Delivering excellent customer service
Net Promoter Score
Results
No. 1 in four markets
No. 2 in two markets
Brand Equity Score
Results
No. 1 in three markets
No. 2 in two markets
No. 3 in one market
Strong to Dominant on the Brand Equity Index in all markets
Social Reputation Score
Results
Most talked about brands in three markets
Strong brand presence in other markets
Axiata Group
PwC Building Trust Awards 2017 Runner Up
ACCA Malaysia Sustainability Reporting Awards (MaSRA) 2017 - 2nd Runner Up
XL Axiata
Indonesia Prestige Brand Award 2017 for Brand Used Most Often

'XL' brand in Mobile Phone Operator category
'AXIS' in Internet Service Provider category

Corporate Social Responsibility Awards 2017
Robi Axiata
GSMA Glomo Award 2017
Asia Pacific ICT Alliance (APICTA) Award
Celcom Axiata
Frost & Sullivan Malaysia Excellence Awards 2017
Smart Axiata
Frost & Sullivan Asia Pacific Best Practices Awards 2017
IDG ASEAN Awards
Ncell Axiata
Frost & Sullivan Asia Pacific Best Practices Awards 2017
Telecom Asia Awards 2017
Dialog Axiata
SLIM-Nielson PEOPLE's Awards 2017
edotco
Frost & Sullivan Asia Pacific Best Practices Awards 2017
Axiata Digital
IDC Digital Transformation Awards - BIMA
Creating Value through National Contribution
And Social Development
---
Social & Relationship Capital
Social and Relationship Capital covers our relationships with our stakeholder groups.
Key Inputs
As we strive to strengthen our relationships with our various stakeholder groups, Axiata's commitment is to improve the lives of communities throughout Asia through social responsibility programmes, and enabling greater digital and financial inclusion. Through sustained national contributions, the Group supports the socioeconomic development of the 11 countries our businesses operate in.
Activities & Processes to Create Value
Participants in GSMA's Connected Women Commitment Initiative
Designing products under the 4A Model of Affordability, Availability, Applicability and Accessibility to reach untapped markets and to provide ease of access to network coverage
Focusing on digital inclusivity though the development of specific services to meet the needs of all communities
Outcomes
National Contribution
GDP Contribution for 2017
Directly and indirectly supported more than
Jobs Across Asia in 2017
Financial Inclusion

customers: >11,000 payment touchpoints

customers in Cambodia, Bangladesh
& Sri Lanka
Digital Inclusion
registered on Dialog's 'Govi Mithuru' service
Social Responsibility
Axiata Young Talent Programme
1,366 individuals impacted
RM51.4 million spend since 2011
Over 50,000 students reached since 2012
Bumiputera Empowerment Agenda
RM590 million physical distribution by Bumiputera distributors + 3,886 Bumiputera dealers
69% of spend equivalent to RM951 million on Bumiputera companies
Celcom's Vendor Development Programme
supported
50 Bumiputera
companies since 2014
Creating Value Through Innovation
And Connectivity
---
Manufactured Capital
Manufactured Capital comprises the infrastructure that is available, built and utilised to create value.
Key Inputs
Axiata's triple core businesses depend on our vast regional network of physical Tower Infrastructure and Digital Platform assets, providing reliable digital and communications coverage to the populations of the 11 countries we have presence in. The Group is continuously harnessing the potential of new technological advancements to further the reach and quality of our network.
Activities & Processes to Create Value
Maintaining operational efficiency
Increasing capex from RM6.1 billion in 2016 to RM6.3 billion in 2017
Focusing capex investment on regional network expansion
Enhancing network quality through adoption of new technologies
Outcomes
Expanding our coverage within our regional footprint
Population coverage of
people
Adopting new technology to enhance quality of network coverage
Expanded
Connects Underserved Areas in Indonesia with High Throughput Satellite Coverage

Launched in 2017,
which integrates the short-tail and long-tail businesses of MIFE, IdeaMart & WSO2.Telco

edotco
added 700 towers
to tower portfolio through acquisition of Tanzanite Tower Private Limited in Pakistan
to add 13,000 more towers to portfolio with the completion of the acquisition of Deodar Private Limited in Pakistan in the second quarter of 2018
Creating Value through Innovative
Energy Saving Infrastructure
---
Natural Capital
Our Natural Capital covers energy and other natural resources used to operate and maintain our networks.
Key Inputs
To equip our regional businesses and operational systems with digital technologies and processes, Axiata's network enhancements and improvements focus on minimising our impact on the environment. The Group's environmental capital improvements hinges on a carbon reduction strategy and optimising energy requirements for our regional network operations through design innovations and renewable energy sources.
Activities & Processes to Create Value
edotco introduces innovative energy saving tower designs to reduce the Group's carbon footprint
Powering sites with alternative energy sources under edotco's Get Out Of Diesel (GOOD) programme
Using Remote Monitoring Systems like echo to measure energy parameters of sites and ensure optimised operations
Outcomes
Carbon Reduction Strategy
Introducing optimised tower design 25%-29% reduction in carbon footprint
Remote Monitoring System (echo) Monitoring & Ensuring Optimised Operation
Powering sites through renewable energy sources; ~25% reduction per site
Installation of additional
200 solar
and
10 wind
turbine sites in 2017
686
renewable
energy sites
New Design

* The 70% carbon emission based on steel structure vs. bamboo structure